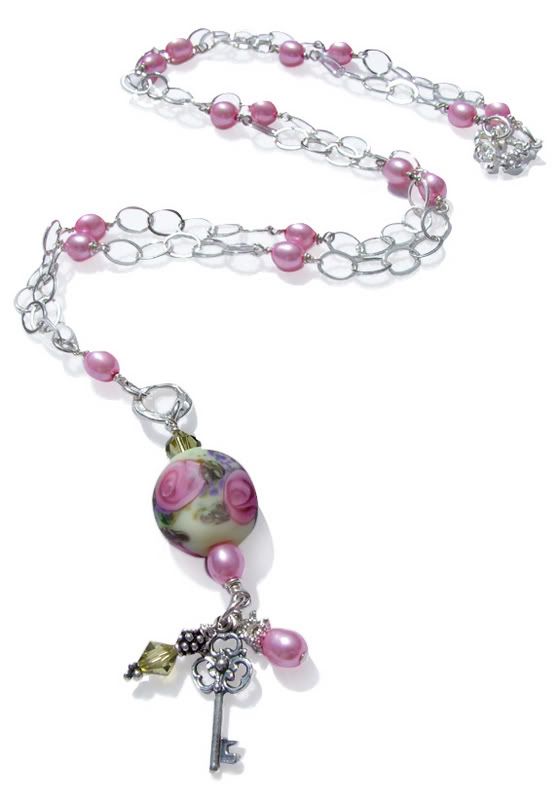 The necklace is a design I did a couple of weeks ago using one of
Jan Jennings's
'Vintage Rose Garden' beads, I've named it 'Secret Garden'


Well even though it was my much deserved day off today I still had to be up at 7.00am to take my car in to get mended! I was there for half past eight and all I wanted to do was sleep. However.... I did receive a hire car a brand new Clio, it's sexy and it's black and i want to keep it! I'm kind of hoping they are a while with my own car!
I also managed to squeeze in a bit of jewellery making today but no pictures of it yet! I used the beads I purchased from
Jan Jennings
(Crystal Gardens) on Sunday to make a necklace, I am just waiting on one component for it and then it will be finished.
After tea I met up with a friend for a sneaky half a coke and a gossip down at the pub... i wanted to show off my new wheels (even if they wont be mine forever I can pretend!)
Janine xx